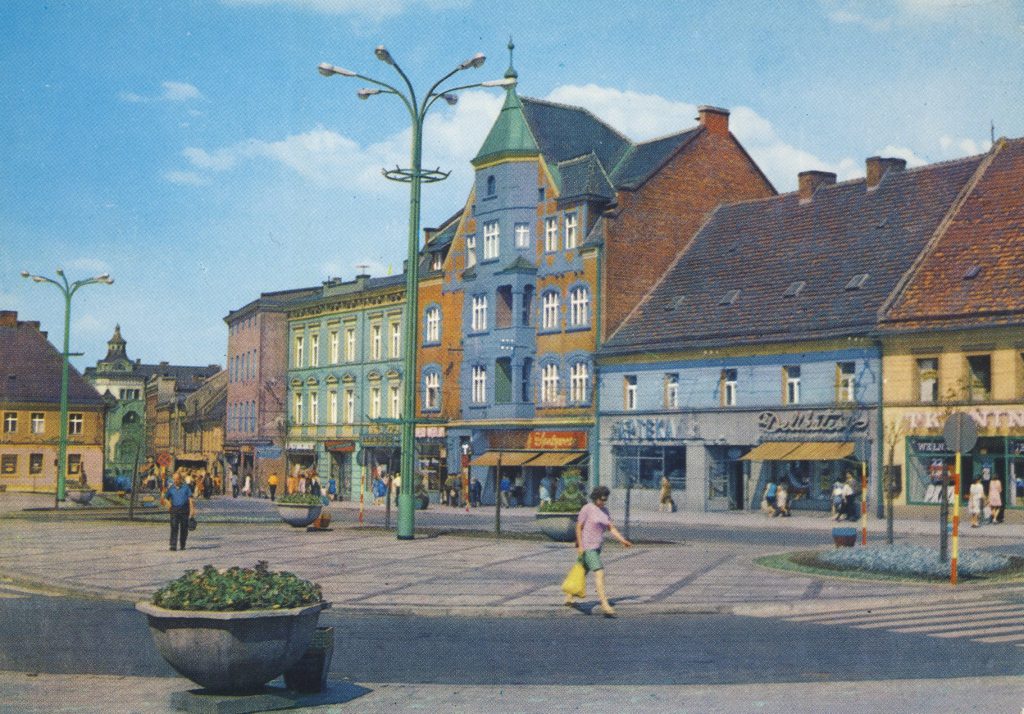 Waiting for the Third Polish Republic Waiting for the Third Polish Republic
German army withdrew from Mikołów in January 1945.
Soviet soldiers who entered Mikołów are not remembered as liberators only but also the perpetrators of a horrific crime on two Salvatorian nuns. Many people were later arrested and sent to camps in the East.
With time industrial plants resumed their activity and were nationalized, schools were renovated, and later many of them were extended and several new schools were built as a direct consequence of building new housing estates and increase in population  – from ca. 14 000 in 1950s to ca. 39 000 nowadays. Villages of Borowa Wieś, Mokre, Paniowy and Śmiłowice were incorporated into Mikołów.
Years 1989 and 1990 were crucial for Mikołów and the entire country. This is when certain processes were lunched and have been bringing changes to the town since then. In 1995 Bujaków was  incorporated into Mikołów.
Year 1999 is also an important date for Mikołów as it became a county town. Mikołów county includes Mikołów, Łaziska Górne, Orzesze, Ornontowice and Wyry.