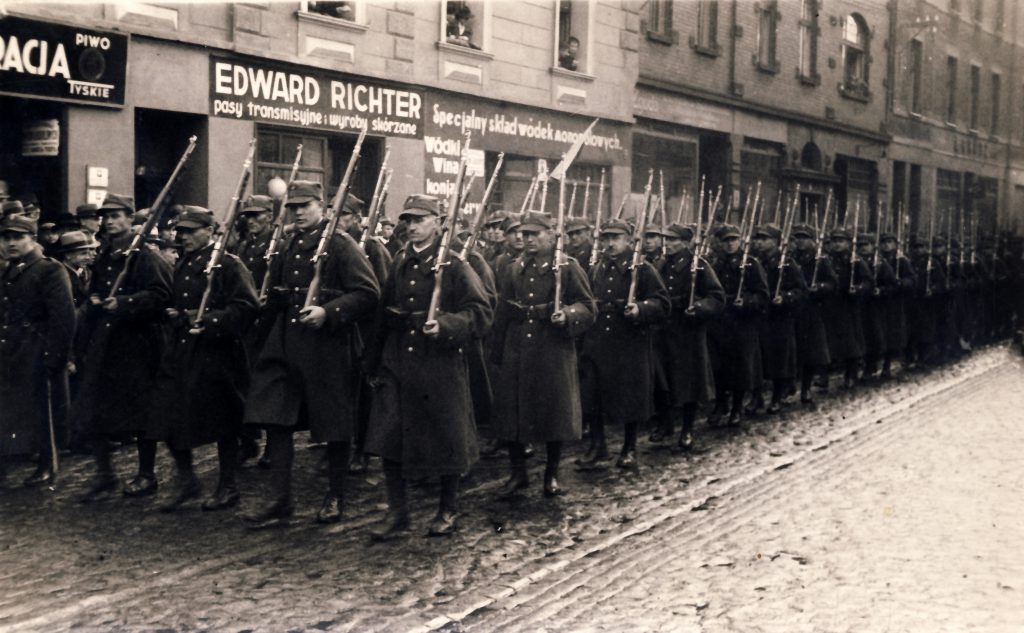 The first days of World War II On two sides of the front 
The first days of World War II were tragic for the town.
On September 3, 1939 following the famous battle of Mikołów, German army marched into town and repressions and executions started. 12 people – Silesian insurgents and Polish activists, were executed on September 17 on Gronie hill. Many residents of Mikołów were sent to concentration camps during the war.
Names of several residents of Mikołów can also be found on the Katyn list.
Resistance movement was organized very quickly. Residents of Mikołów also fought in Polish Armed Forces in the West. The tragedy of people who lived in Silesia at that time was that they found themselves also on the other side of the conflict – many were forced to join Wehrmacht.