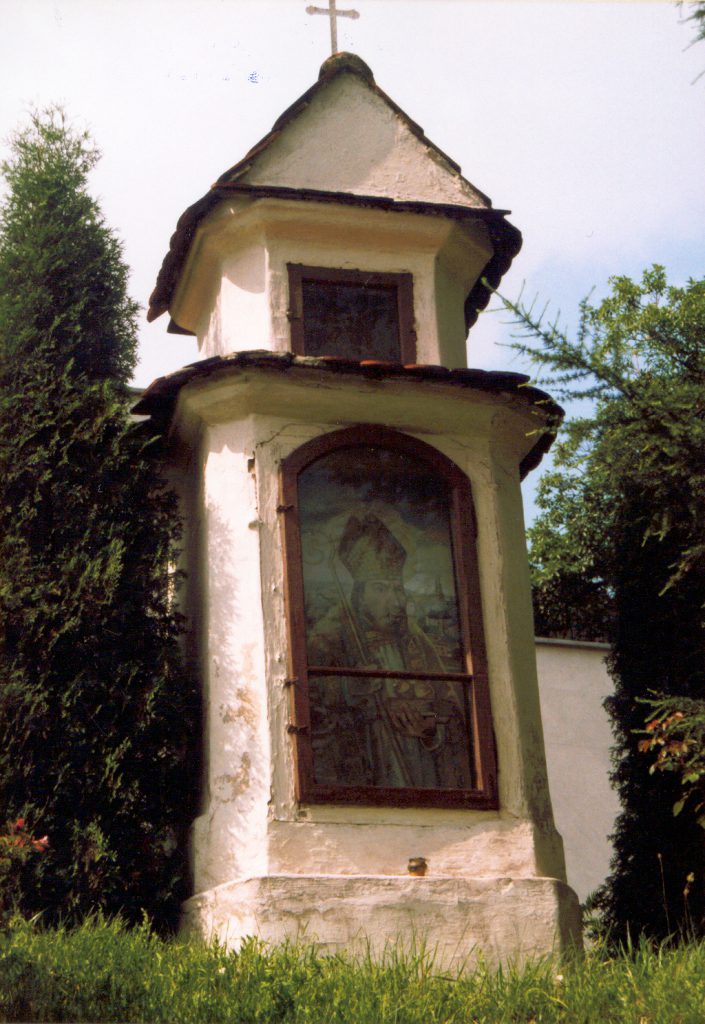 1222 Castellany
Year 1222 is the earliest date in the history of Mikołów. It was then that  Casimir, the Prince of Opole.
issued a document with a list of privileges for Wawrzyniec, the bishop of Wrocław. The document names comes Andreas, castellan Andrzej of Mikołów as a witness.
Therefore a town must have existed here as in 1222 Mikołów was already the seat of the prince's representative with military, judicial and administrative powers. The first church in Mikołów dedicated to St. Nicholas was there, tenderly called Mikołajek. There is now a chapel dedicated to St. Nicholas where the first church used to be by the evangelical church on the hill.
No one is sure where the former town used to be. Mayor Tertoła claims, in the town's chronicle dating back to  year 1920, that the town was located on a mound (there were two more mounds back then), built opposite the old church dedicated to St. Adalbert. Konstanty Prus, the author of a prewar monograph on Mikołów, thought it was located on the hill where St. John evangelical church sits now.
None of those theories has been confirmed so far.
The town fell into decline in mid 13th century. It is not known whether it was the consequence of Tatar incursions or wars waged by Piast dukes to seize the throne of Kraków. What is clear however is that Pszczyna increased its role in this area whereas Mikołów lost its political and economic position. In 1308 the castellany was moved to Pszczyna which then became the seat of a duke ruling over the land.